Well-hydrated skin equals healthy skin. HydraFacial is the perfect skin-enhancing treatment because of how well it hydrates and improves the overall appearance of skin. This treatment utilizes a combination of cleansing, skin exfoliation, extraction, and hydration along with the added protection of antioxidants to help your skin look and feel beautiful. HydraFacial is the perfect combination of the following three facial treatments:
Exfoliation and skin resurfacing of microdermabrasion

Renewed skin of a chemical peel

Extractions and hydration similar to a deep-cleansing skin facial treatment

Non-surgical and non-invasive treatment delivers results for improved texture and skin tone without discomfort or downtime

Treatments are customized to individual needs and are given in as little as 30 minutes.
HydraFacial is soothing and refreshing while providing immediate results, leaving skin moisturized, non-irritated, and more attractive. It is perfect for ongoing maintenance to keep skin healthy and fresh or to have glowing skin for that special occasion. Results last 7-10 days or even longer!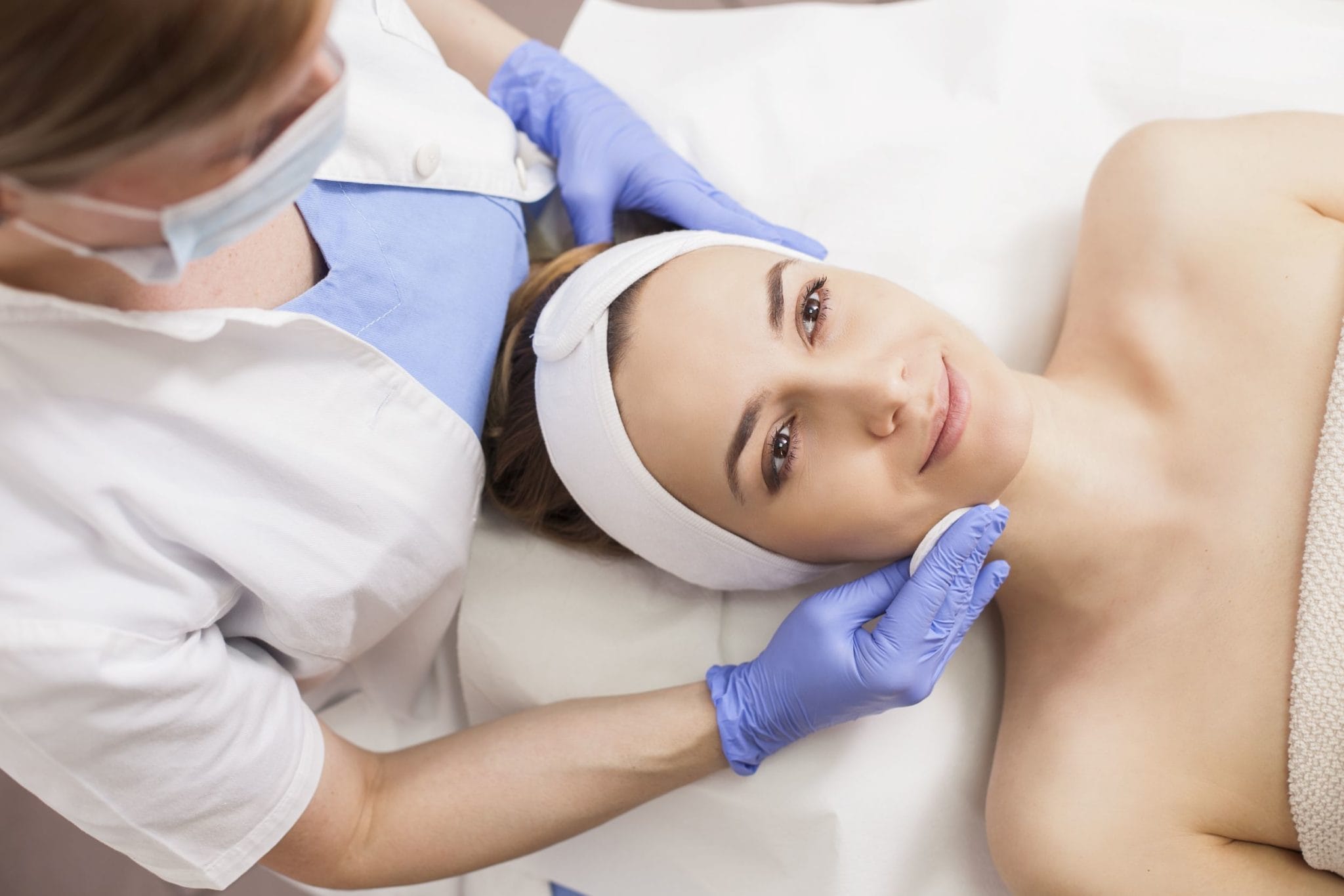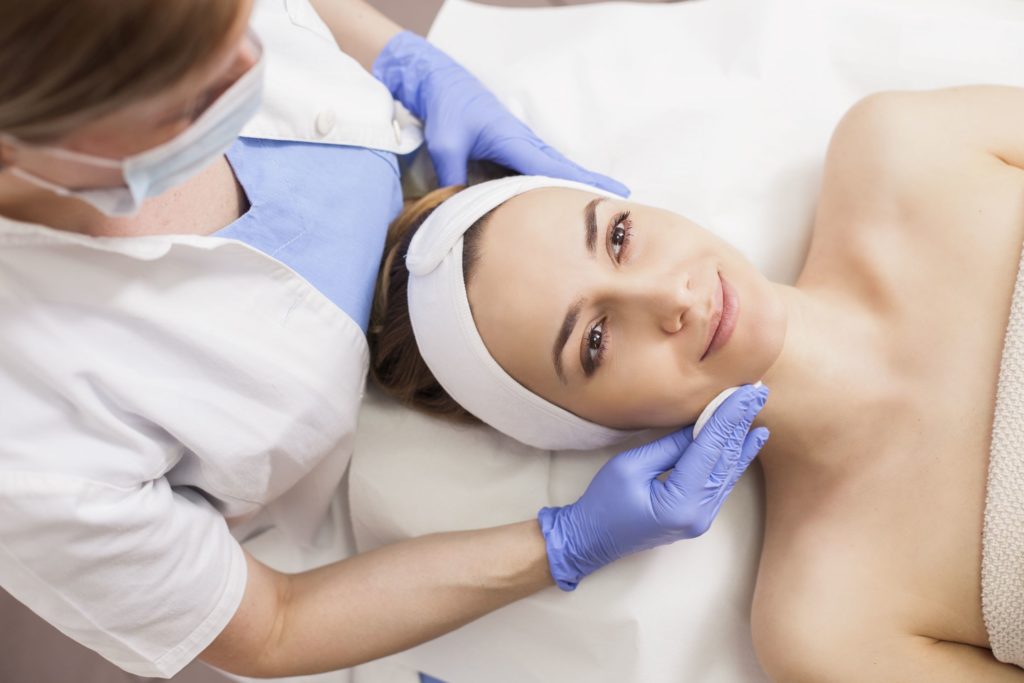 How does HydraFacial work?
HydraFacial takes a multi-level approach to improving skin.
Vortex Extraction – The vortex (strong circulating liquid) can easily extricate and eliminate a variety of skin blemishes including blackheads, sebum, and whiteheads for painless and instantaneous extractions.

Vortex Cleaning – The unique HydroPeel tip works to hydrate the skin effectively using a nutrient-rich, special solution that deeply penetrates the pores of the skin to dissolve away impurities gently while simultaneously softening the skin.

LED Light Therapy – LED light therapy offers additional benefits following a HydraFacial treatment. The light seals in all of the nourishing serums used in the HydraFacial which helps to reduce the appearance of fine lines and ultimately makes the skin look and feel smoother.

Antioxidant Vortex Fusion – The special spiral tip uses a patented approach for utilizing hydrating skin solutions as well as infusing strong antioxidants into the skin, which diminishes the appearance of wrinkles, fine lines, hyperpigmentation and oily skin.

Exfoliation – The HydroPeel innovative tip utilizes it's abrasive, multiple edges in order to exfoliate the skin thoroughly and repeatedly to achieve better skin resurfacing minus the irritation, discomfort, and redness.
What are the benefits of HydraFacial?
HydraFacial serums are designed to target certain skin problems such as blackheads, whiteheads, brown spots, acne, sun damage, uneven skin tone, enlarged pores, and the fine lines of premature aging. However, HydraFacial isn't just a temporary solution to brighter and more beautiful skin. It actually improves the overall quality of skin, which makes it healthier in the long term.
What does HydraFacial treat?
Wrinkles, fine lines and dry skin

Uneven skin tone, hyperpigmentation and sun damage

Enlarged pores, acne or oily-prone skin
Why NW Dermatology Institute?
Our procedures and products are selected and supervised by board certified dermatologists. Our certified advanced aestheticians (CAAs) are Oregon licensed aestheticians and laser technicians who provide our patients with the highest level of service. While we supply some of the same services offered in a traditional med-spas, we provide our patients with the comfort of knowing all procedures are performed in a medically supervised clinic – a level of service that our patients have come to know, appreciate and value as part of their approach to skincare.
How do I schedule a HydraFacial?
If you're ready to experience the skin brightening effects of a HydraFacial, our medical aestheticians will assess your skin and recommend treatment options that are tailored to your needs and your goals.