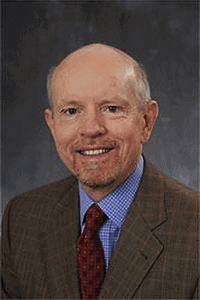 Biography
Dr. Tavelli hails originally from Colorado, where he graduated Phi Beta Kappa from Colorado State University. He attended the University of Colorado Health Sciences Center and was inducted into the Alpha Omega Alpha medical honors society. Following an Internal Medicine internship, he completed his residency in Dermatology at Oregon Health & Sciences University in Portland, Oregon.
Dr. Tavelli is board certified by the American Board of Dermatology and a Fellow of the American Academy of Dermatology. In addition, he has held the office of President of the Oregon Dermatology Society for three separate terms.
Dr. Tavelli is an attending physician in the Department of Dermatology at OHSU, where he holds the rank of Adjunct Clinical Professor. He has published peer-reviewed journal articles and is the primary author of several book chapters in both Dermatology and General Medicine textbooks.
He has been practicing in Portland for 30 years. In addition to general medical, surgical, and laser dermatology, he has been involved with clinical research and has given numerous public lectures on various subjects. Dr. Tavelli enjoys wine, everything outdoors, and grandchildren.
Education
College: University of Colorado Health Sciences Center
Medical School: University of Colorado Health Sciences Center
Internship: Internal Medicine Oregon Health Sciences University in
Portland
Dermatology Residency: Oregon Health and Science University
Professional Memberships
American Board of Dermatology
Fellow of the American Academy of Dermatology
President of Oregon Dermatology Society
Department of Dermatology at OHSU