NW Dermatology Institute is one of the few hair loss referral centers in the United States. Our office serves patients throughout the Pacific Northwest. Our providers have a passionate interest in the diagnosis and medical treatment of hair loss and hair disorders. Our institute also conducts cutting edge clinical trials related to new hair loss treatments.
Common Hair Disorders We Diagnose and Treat
NW Dermatology Institute treats many common hair disorders in both men and women. If you're suffering from any of the following, the NW Dermatology Institute team is ready to help you.
Alopecia areata
Female pattern hair loss
Telogen effluvium
Lichen planopilaris
Frontal fibrosing alopecia
Male pattern hair loss
Folliculitis decalvans
Discoid lupus erythematosus
Hair shaft disorders
Congenital hair disorders
If you're dealing with hair loss but aren't sure why it's happening, the NW Dermatology Institute team can diagnose the problem and help you treat it in the best way.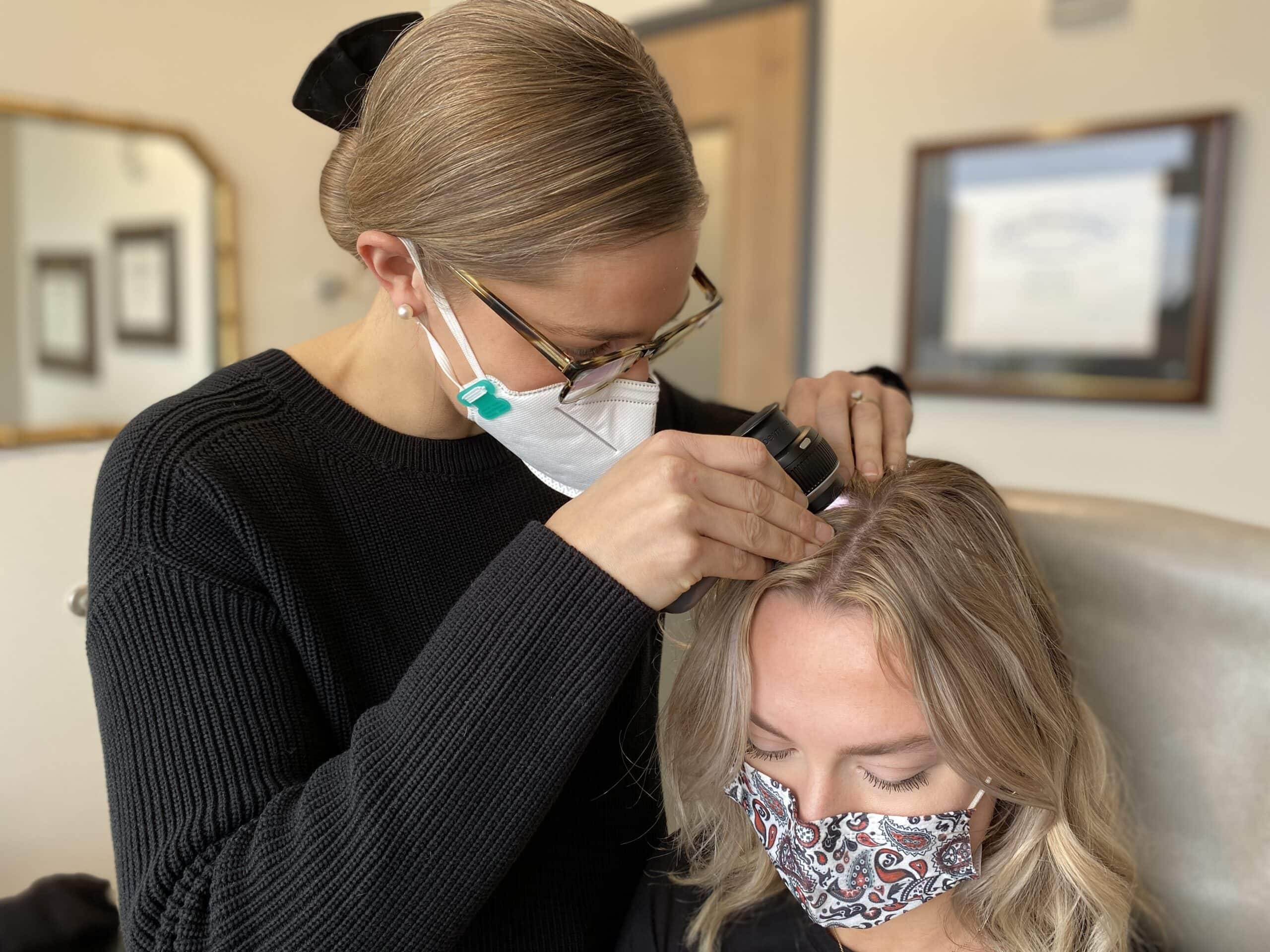 What Causes Hair Loss?
There's a very long list of possible causes. In some cases, there's not just one clear cause but may be several contributing conditions. Possible causes include:
Family history of hair loss

Hormonal changes and medical conditions

Medications and supplements

Radiation therapy affecting the head

A very stressful event

Certain hairstyles and treatments, like constant tight ponytail or bun

Autoimmune disorders like some types of lupus

Excessive weight loss

Nutritional deficiencies

Thyroid abnormalities like hypothyroidism and hyperthyroidism
Symptoms of Hair Loss
The symptoms of hair loss can be different depending on what kind of hair loss you're dealing with, but you'll typically have at least one of the following issues.
Gradual hair thinning on top of head

Circular or patchy bald spots

Excessive shedding of hair

Hair loss all over the body

Itching and soreness

Scalp scarring

Eyebrow and eyelash loss

Scalp redness and scaliness
No matter what kind of hair disorder you're suffering from, the hair loss specialists at NW Dermatology Institute can give you answers and solutions. Reach out to the team for help now.