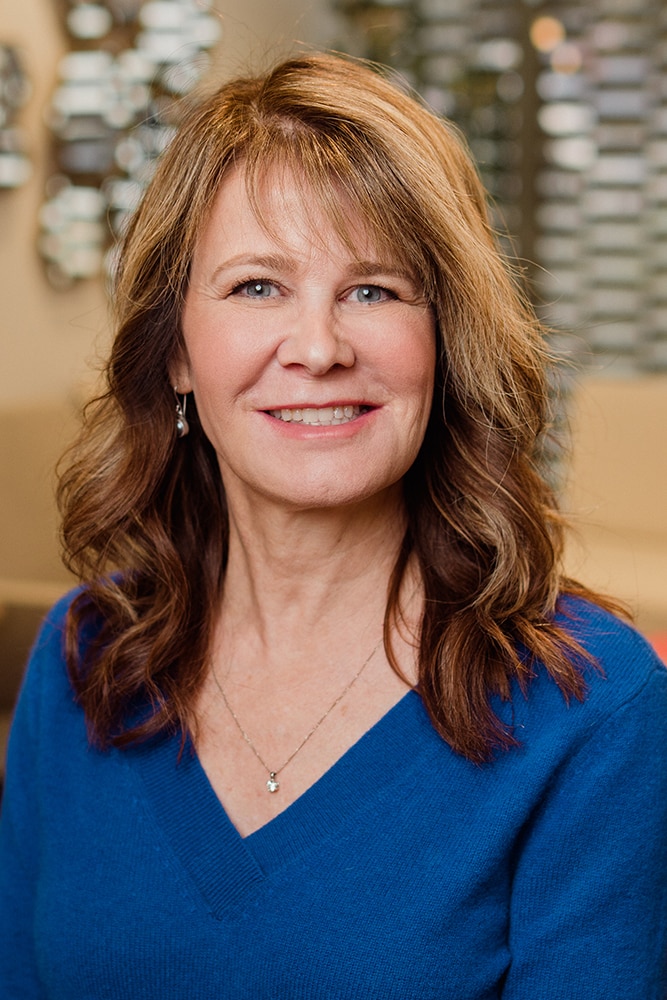 Deanna Henry, CMA (AAMA), CCRC – Practice Manager
I am the Practice manager for NW Dermatology Institute and have worked for the practice for 33 years. During this time, I have met many wonderful patients and had the opportunity to observe so many advances in the field of dermatology.  Our practice has grown over the years and I could not be happier with my position at NW Dermatology Institute. I have had the privilege of working in just about every aspect of the practice. In addition to administrative responsibilities, you may occasionally see me in our clinic working as a medical assistant or medical scribe. I enjoy dermatology and I have tremendous respect for the providers I work for and the employees I work with on a daily basis.  We have an amazing team of individuals that are here to make our patients feel better and to provide a patient experience that is second to none! In my spare time, I enjoy spending time with my husband, motorcycle riding, my dog and 30+ chickens.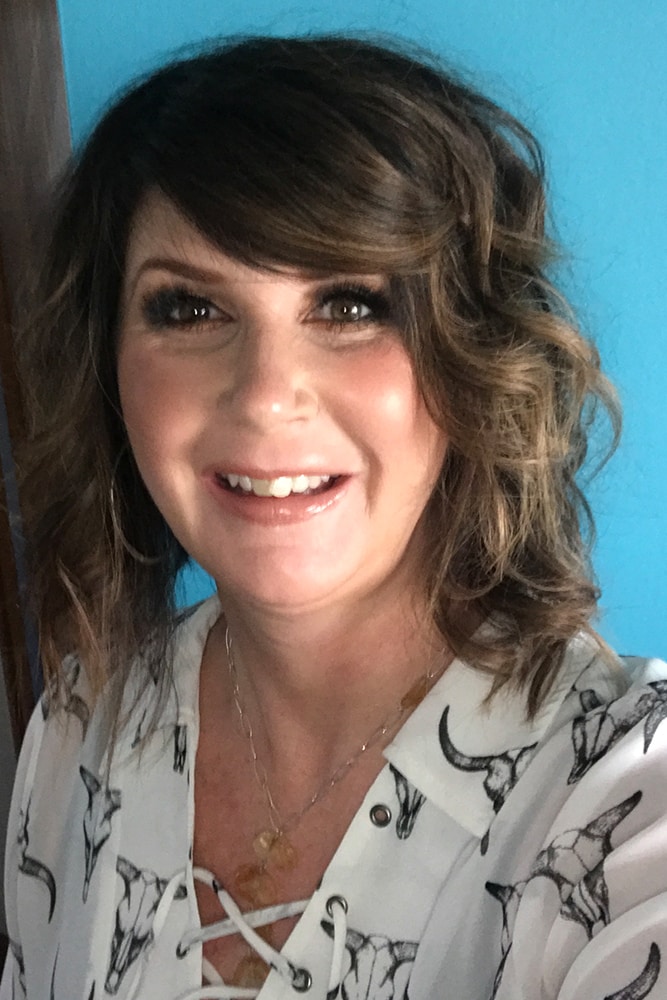 Tami Panther – Patient Relations Manager
I have been with NW Dermatology Institute since May 2010, recently taking a short break and so grateful to be back. Since starting with NW Dermatology I have worked in multiple areas of the practice. I find great joy in talking with patients and helping others. Please feel free to reach out to me if I can help in any way! Whether it is a skin care consultation, treatment plan for facial aging or just help with your account. I love planning events for our patients  and  am always interested in hearing feedback from our patients as to what they would enjoy learning about or anything that we can do to make their experience better. Our patients are our top priority and I cannot express the joy it is to work with such an incredible staff and providers that truly care!
In my spare time I enjoy cooking, baking, gardening, reading, traveling, and spending time with friends.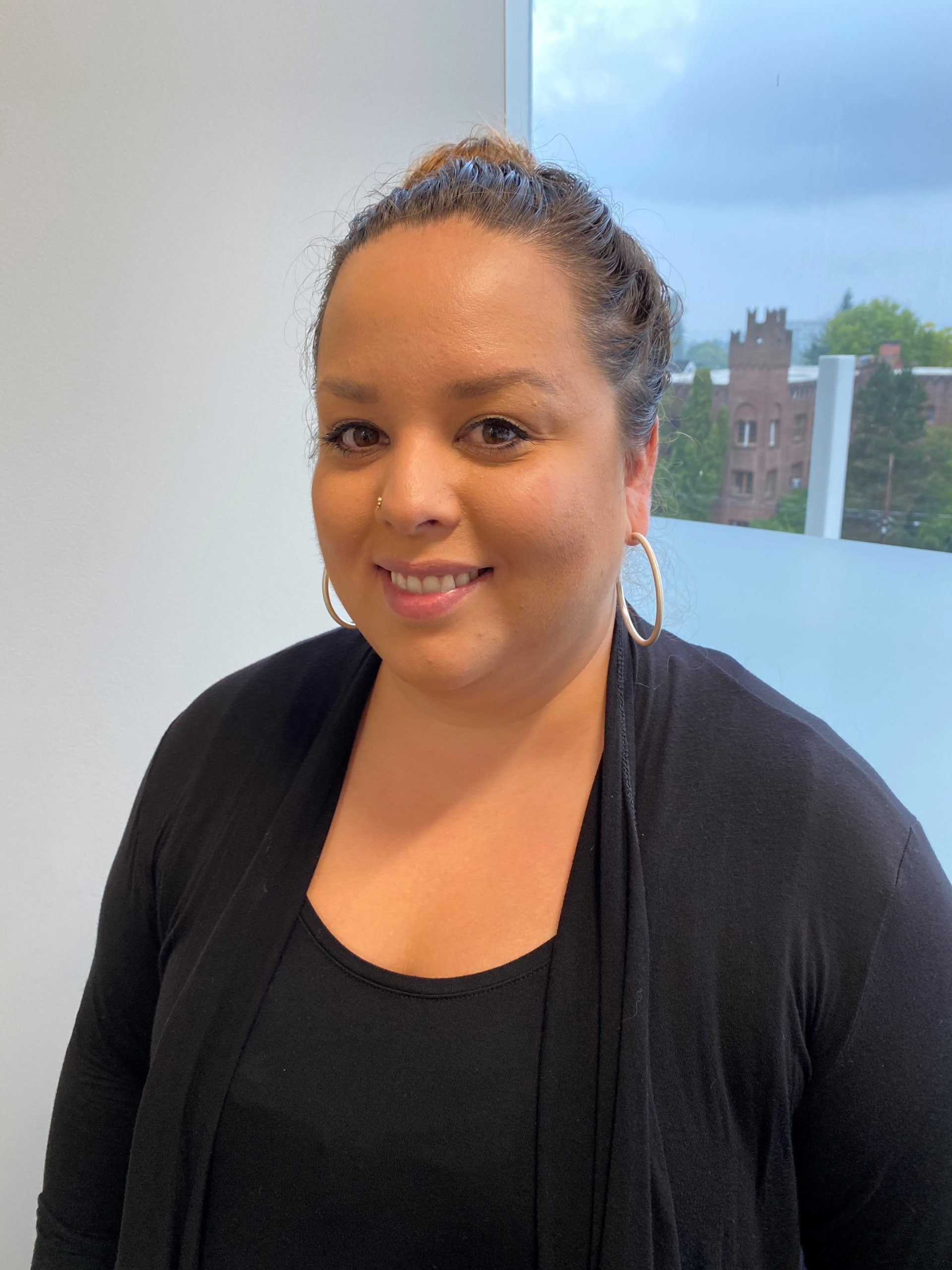 Roxanne Pastel – Benefits and Scheduling Manager
It has been such a pleasure to be a part of Northwest Dermatology Institute. Since joining the practice I have enjoyed working on many aspects of our Front Office and am currently our Benefits and Scheduling Manager.  Northwest Dermatology is a unique balance of efficiency, versatility, and growth, I am thrilled to be a part of that. Portland has much to offer, I love our food/outdoor culture and seeing as many live music/theater performances as possible!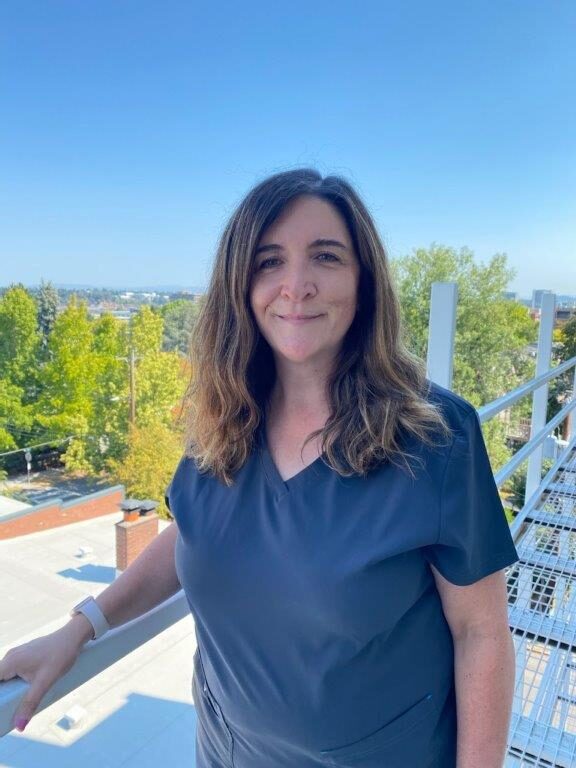 Lara Bourn – Medical Assistant
I am excited to join NW Dermatology Institute with the merger of Dr. Tavelli. I have worked in the medical field for over 30 years, with the past 27 years in the field of dermatology. During this time I have been exposed to most aspects of the field, and have seen great advancements in dermatology that have benefitted our patients. I enjoy working with our patients and helping them with a variety of issues to get the best care possible.
When I am not working I enjoy spending time with husband, twin boys, and friends. I enjoy kayaking, spending time at the coast, traveling and participating in cycle classes.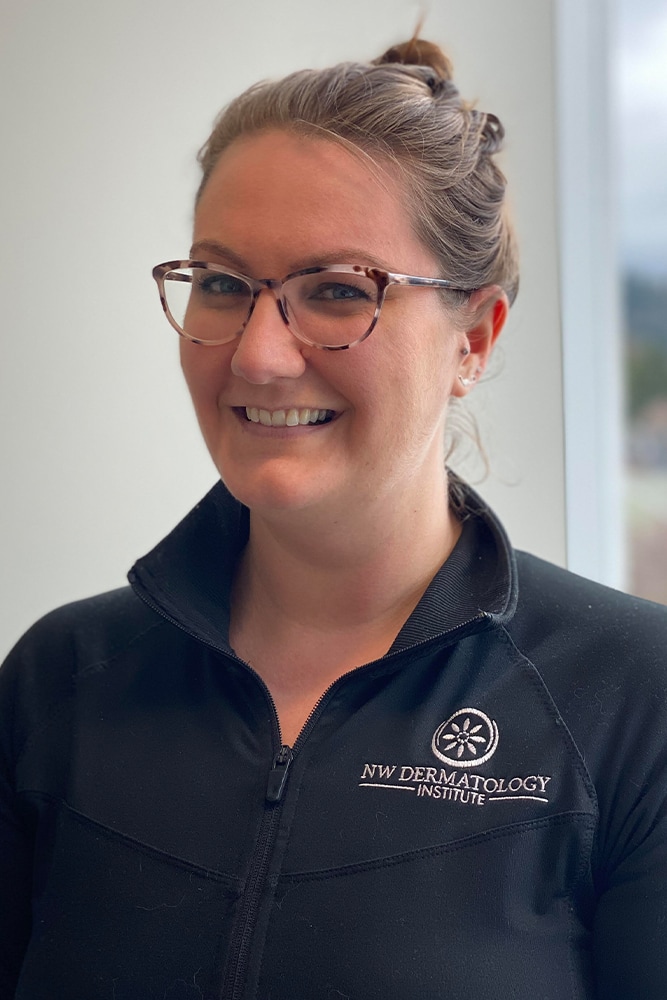 Nicole Paul – Medical Assistant
I joined NW Dermatology Institute in November 2018 and have been working in dermatology since 2011. Working in medicine offers me the chance to build one on one relationships with my patients and the ability to grow and learn every day. Working in NW Portland is where I feel the most at home, and I love to explore new restaurants and bars in town, as well as going to Trail Blazers home games, and hiking all along the Oregon Coast and Columbia Gorge. I look forward to continuing my service to the people of Portland here at NW Dermatology Institute for many years to come.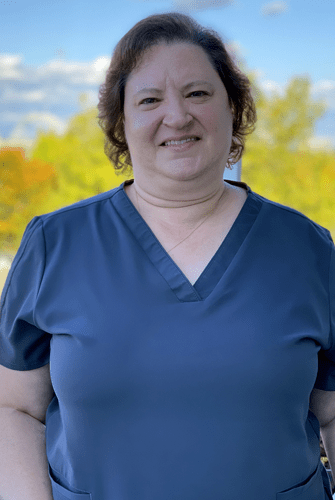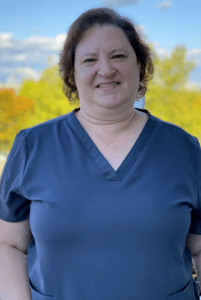 Shari Plummer – Medical Assistant
It has been an easy transition from small private practice to a group of wonderful people here at NW Dermatology Institute. I have literally worked from coast to coast as I obtained my nursing diploma in Charleston, SC, and then moved back to my home state of California prior to moving to Portland in 2015. My career started in Allergy and Asthma then moved to Dermatology in 2001 and have never wanted to do anything else. Throughout my career, I have learned something new every day and look forward to continuing to help people achieve their health goals. From the front office to the back office and from the providers to manage every patient that comes through the doors will be treated with the best care Portland has to offer. When not at work my husband and I enjoy traveling the United States and when at home I love to create many types of crafty things.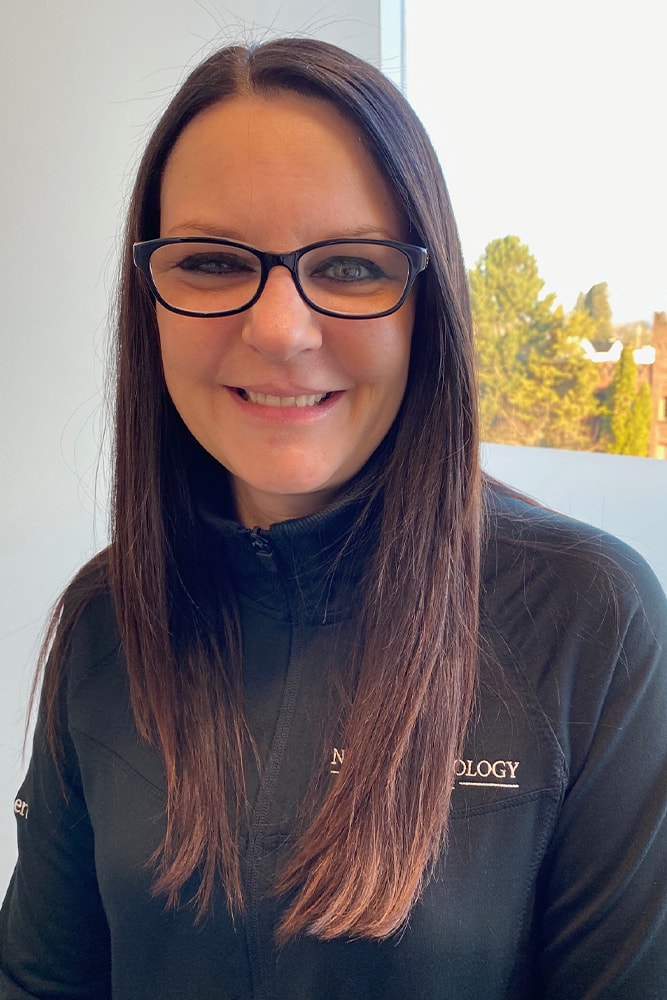 Angie Hawkins – Lead Patient Care Coordinator
I have had the pleasure of working at NW Dermatology Institute since August of 2014. I have worn many hats since I first started working at this clinic, including File Manager, Scheduler, and now Lead Patient Care Coordinator.  I love my position and sincerely enjoy helping patients on a daily basis.
My hobbies include spending time with my family and being outdoors as much as possible!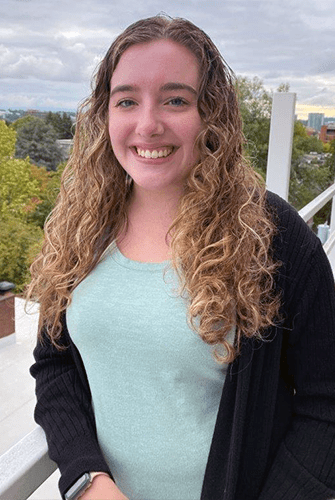 Haley Killam – Patient Care Coordinator
I am very excited to have joined the team of NW Dermatology Institute! I am one of the newest additions to the team, but everyone has made me feel very welcomed, and it has been a great start to a new job. My coworkers are all so friendly and have taught me a lot. I have worked in customer service for the last three years, and I care a lot about it. I love making people feel comfortable and at ease, especially in a new place. Everyone here cares so much about patient care, and I'm so grateful to be a part of this team.
I have lived in Vancouver, WA, my whole life, and I love it there. Most of my free time goes to school, and my younger sister, who I adore. I also like hiking during the summer and watching T.V. shows and movies during the colder days.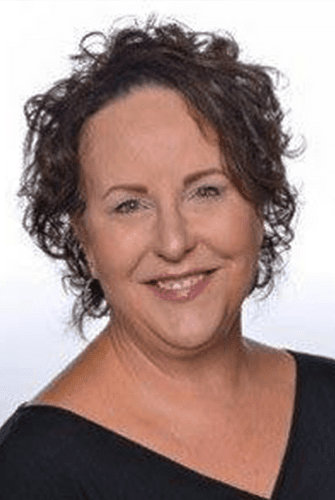 Helen West – Patient Care Coordinator
I am one of the newest members of the NW Dermatology team, joining in July of 2021. My work has been exclusively in the field of dermatology for the past 37 years primarily as a Registered Medical Assistant and Certified Advanced Aesthetician. I find that my experience working in other capacities of a dermatology practice has given me the opportunity to provide patients with a higher level of customer service when scheduling or helping triage incoming calls. I am proud to be working with individuals who also provide such high levels of customer care and service.
In my free time, I enjoy spending time with my beautiful grand-daughter, Kennedy and cooking for family and friends.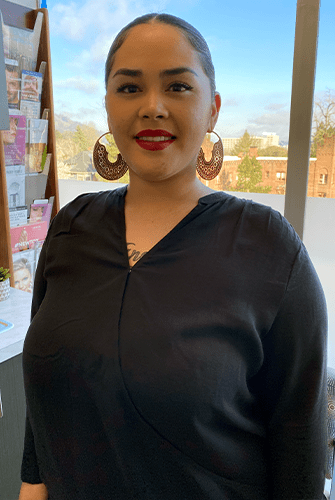 Kiana Snedeker – Scheduler
I am thrilled to be a part of the team at NW Dermatology Institute! Although I am one of the newest additions, I already feel at home. The providers and staff here are so welcoming and friendly. I have a background in the administrative side of dermatology with 2 years of experience. I am passionate and empathetic about my work and I strive to ensure my services exceed the expectations of our patients.
I was born in Hawaii and moved to Oregon in 2000. I spend a lot of my free time with my two children and extended family.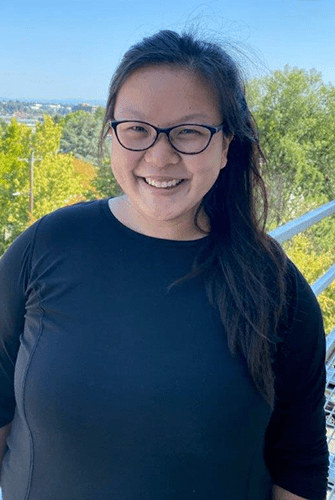 Maya Drucker – Medical Scribe & Research Coordinator
I have been working as a medical scribe for the past four years working everywhere from the emergency department to family medicine and five other specialties. However, nowhere has quite been as memorable as NW Dermatology. Everyone here is authentic, hard-working, and a ton of fun! We truly enjoy providing excellent patient care and making a difference in people's lives. The opportunities given to me here are beyond incredible, and I am so thankful to be a part of the team.
My favorite past times include acting like a foodie, going on adventures, and being a goofball.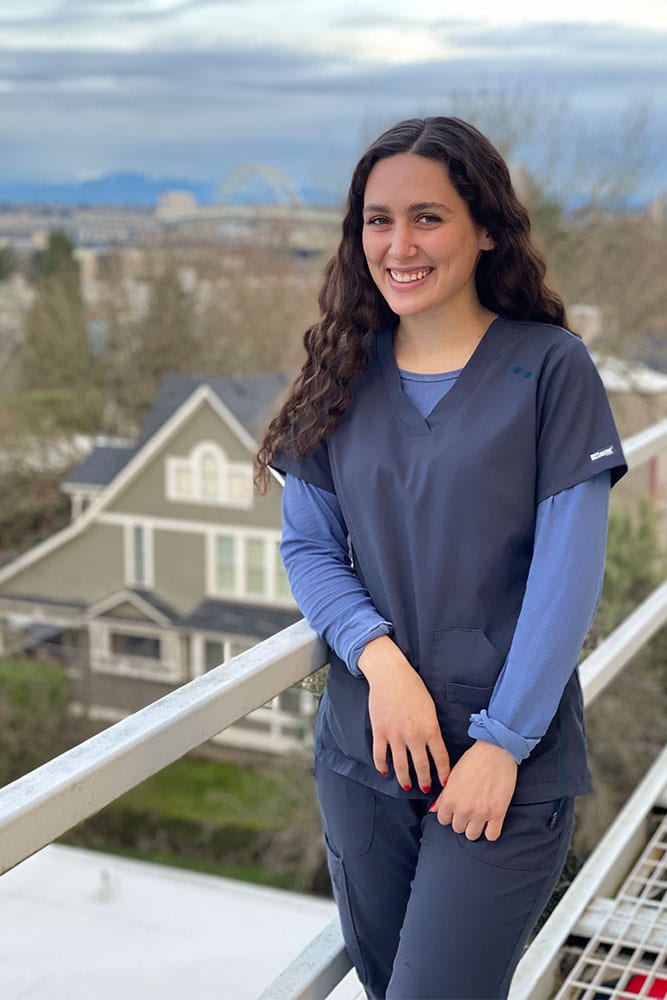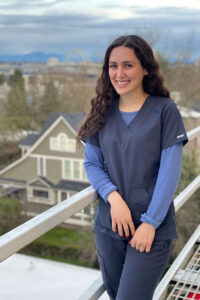 Chelsey Policar – Medical Scribe
I first joined NW Dermatology Institute in 2019 after earning my Bachelor of Science in Human Physiology at the University of Oregon. I have always dreamed of going to medical school and knew that scribing in a clinic setting would give me the experience and knowledge to help me on my journey. I left NW Dermatology Institute to pursue a master's degree in Human Physiology at Boston University and missed what I did, so I came back! I aspire to become a physician and love everything I learn while working in dermatology. Outside of work, I am a huge fan of the Portland food scene! You can always find me checking out the latest Portland restaurant.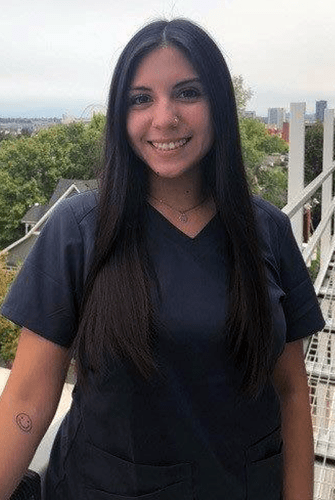 Nicolle Tapia – Medical Scribe
I began working for NW Dermatology Institute in July of 2021, and am so happy to be a part of such a great team. I was previously a medical scribe in Eugene for the Riverbend and University District ER since fall of 2019. I'm originally from Torrance, CA, but had moved to Eugene in 2015, and most recently moved to Portland in the summer of 2021. I anticipate returning to school for Public Health, and hopefully move onto attending a Physician Assistant program.
In my spare time I enjoy reading, working out, listening to music, and spending time with my roommate and her pug, Pippa.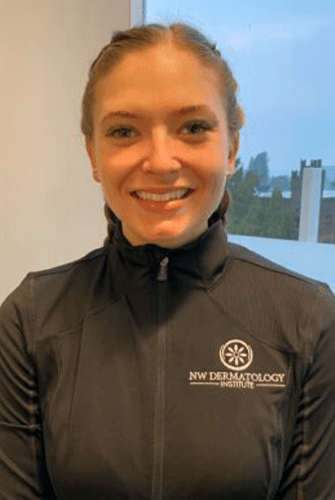 Crystal Burney – Medical Assistant
I joined NW Dermatology Institute as a Medical Assistant in August 2020 after graduating from Concorde Career College in Portland. I am so excited to be a part of such an incredible team that strives to provide the best possible care for all of our patients! I am newly passionate about dermatology and I am so fortunate to be learning from the best here at NW Dermatology Institute! I enjoy road trips to the Oregon Coast, spending time with loved ones, fitness, and art.