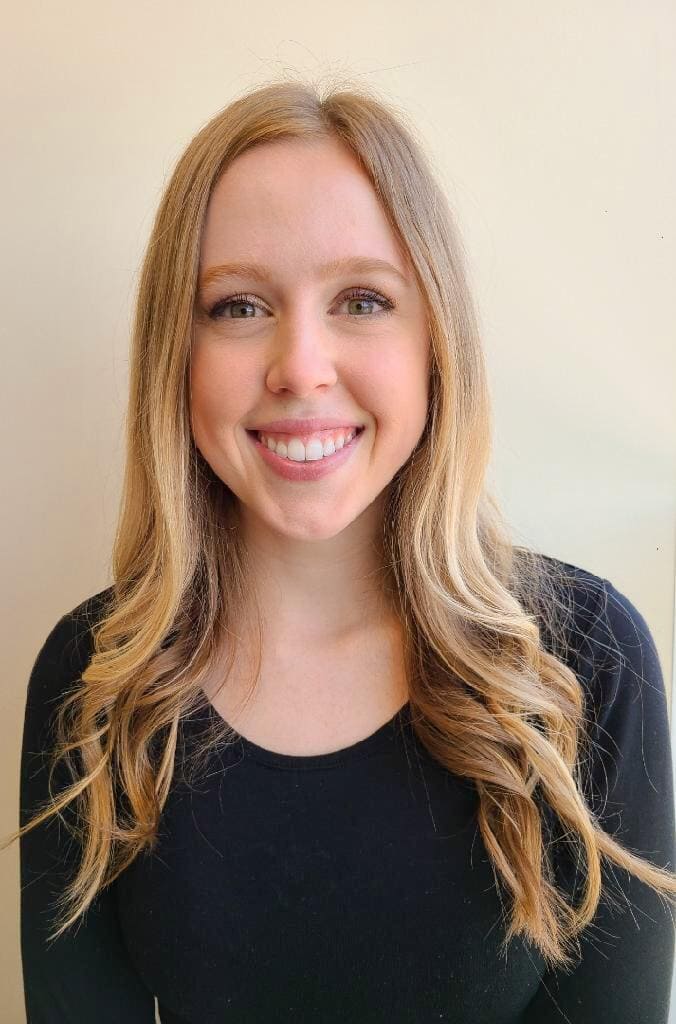 Riley Wanamaker, Certified Advanced Esthetician
As a Certified Advanced Esthetician, I am educated and experienced in laser therapies, microneedling, chemical peels, HydraFacial MD, dermaplaning, skincare, and other skin/body rejuvenation and resurfacing procedures. My goal through my profession is to not only create long-lasting relationships with clients but to also help patients feel like their most confident selves through treatments in-office and at-home skincare. No matter the situation or concern, I always try my best to make clients feel welcomed and supported.
Outside of the clinic, I enjoy good food, spending time with family and friends, playing tennis with my boyfriend Ryan, and traveling internationally. Since moving to Portland two years ago from Southern Oregon, I am excited about the many adventures to come!
Extremely knowledgeable staff and wonderful environment. Highly recommended!
Comfortable atmosphere, kind treatment
I'm a new patient. Everyone on the staff from the front desk to the Dermatologist were fabulous. I was actually seen

...

early for my appointment and my Dr. Had reviewed my records ahead and knew my history. Great, compassionate care. Thanks!!

read more
Wonderful experience ~ from the front office staff to Dr. Roberts. They are highly knowledgeable and respectful and

...

encouraging of you as a patient.

read more
Beautiful office & pleasant staff. Convenient parking (in NW Portland - never a given). Dr Desai was very pleasant &

...

thorough. Their follow up and recall system is efficient and you can complete most paperwork online (formatting could be improved, however). Definitely recommend

read more
Very friendly doctors and staff and they were right on time with the appointment. I definitely recommend!
Very effecient & modern office.Setting up personal portal was very challenging for a average skills. Had to try

...

several times. Step by step insrructions much neededi

read more
Came to the clinic for a skin check and found it to be very thorough, comfortable, and informative. Everything from the

...

scheduling, online paperwork, check-in process, appointment itself, and check-out was smooth and I would highly recommend Dr. Desai (I already have to a family member!). I will be coming here for any future needs. Thanks, everyone!

read more
Lovely space, professional and friendly staff supporting experienced physicians.
The office was beautiful and the staff was extremely friendly and got right in for my appt and tried the newst Botox

...

that came out called Jeuveau I seriously saw results next day it was amazing , thank you everyone .

read more
Very good attention and service. The doctor answer my consultations and took care of them with care and kindness. The

...

location is very nice, clean and with beautiful views. The staff is professional and nice and the details like having coffee while you wait is a plus.

read more
Dr. Desai and team are awesome!The clinic has a fantastic vibe and the staff is super friendly. They were on time and

...

very efficient with my appointment.

read more
Love the modern style of the office. All of the patient exam rooms are clean, organized, and stylish. The exam rooms

...

have a nice view of the city as well. All of the staff are friendly and professional. I received excellent care here and would recommend.

read more
I had to move my appointment as we were having car issues on our way from the coast to Portland. The staff was able to

...

get me into a later appointment that day, with another provider. All staff was polite, knowledgeable, and hopefully helped putting me on a path towards healing!

read more
I highly recommend Dr. Janet Roberts. She has a wonderful bedside manner, she is very knowledgeable, and very

...

professional.

read more