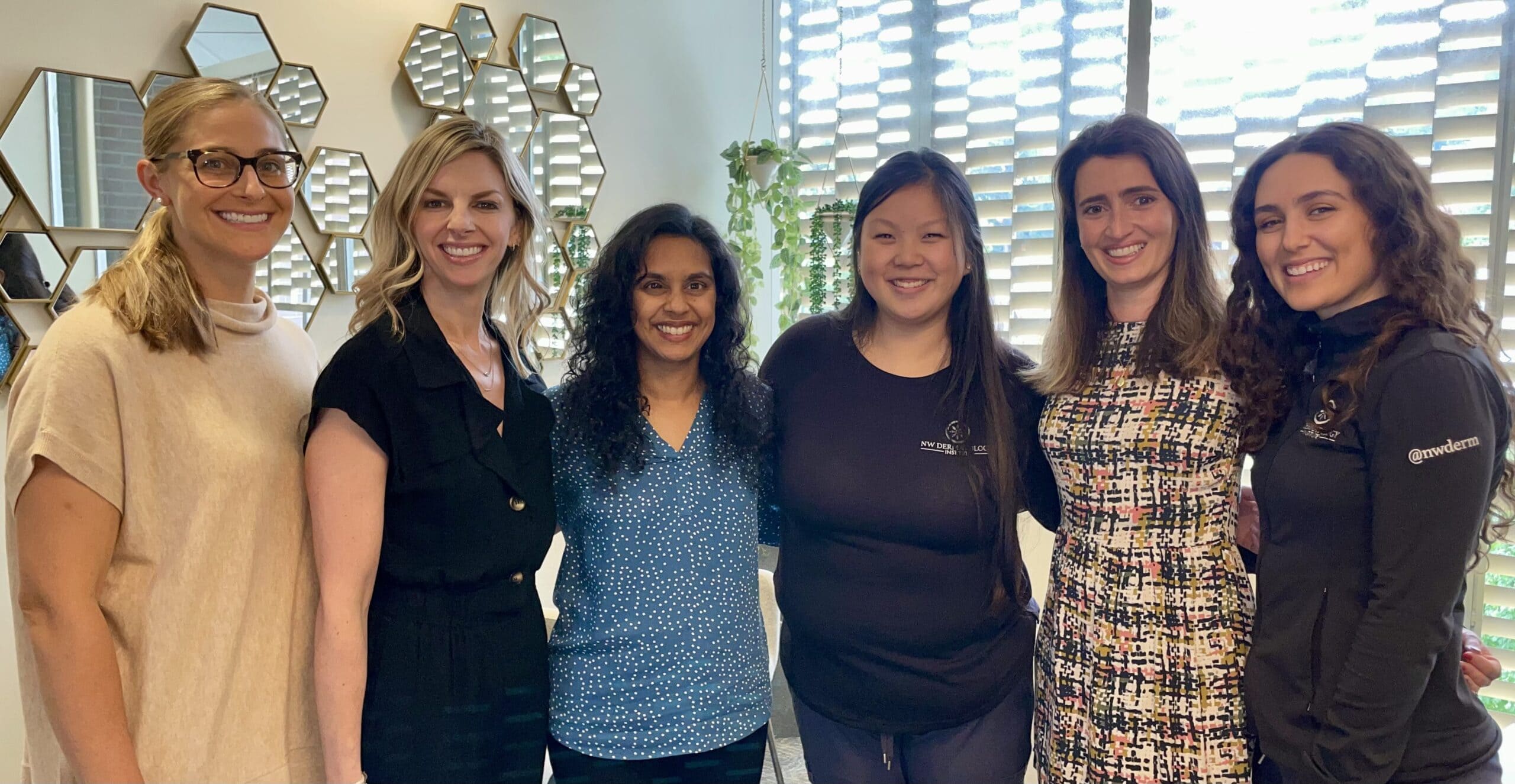 Here at NW Dermatology Institute, we are dedicated to the development of new treatment modalities.  Participating in clinical trials has been an integral part of our practice for more than 30 years.
Joana Fragata Andreae – Clinical Research Coordinator
I was born and raised in Portugal, where I gained my clinical research experience working in areas as diverse as oncology, endocrinology, and infectious diseases.
Life sent me across the skies traveling all around the world and I found my love in this beautiful rainy city that I now call home.
I am very proud to be part of this highly qualified team that continues to be at the forefront of research, always considering patients' care and well-being first. To listen, to learn, and to grow with patients' experiences is what makes me feel accomplished in this job!
In my free time, I love spending time with my husband, our dog (and sometimes cat!) exploring the magic places that this state has to offer.